Guess who is Inbound Certified?
I am.
At HubSpot Academy – we get tons of questions around certifications. Here are some of the most popular ones – and our answers.
How much does this certification cost?
It's free! Woohoo!
How do I add badge to LinkedIn?
You can select the "Add to profile" option on the certification page, shown below, or simply follow these instructions:Â https://www.youtube.com/watch?v=BxgpJok7_E8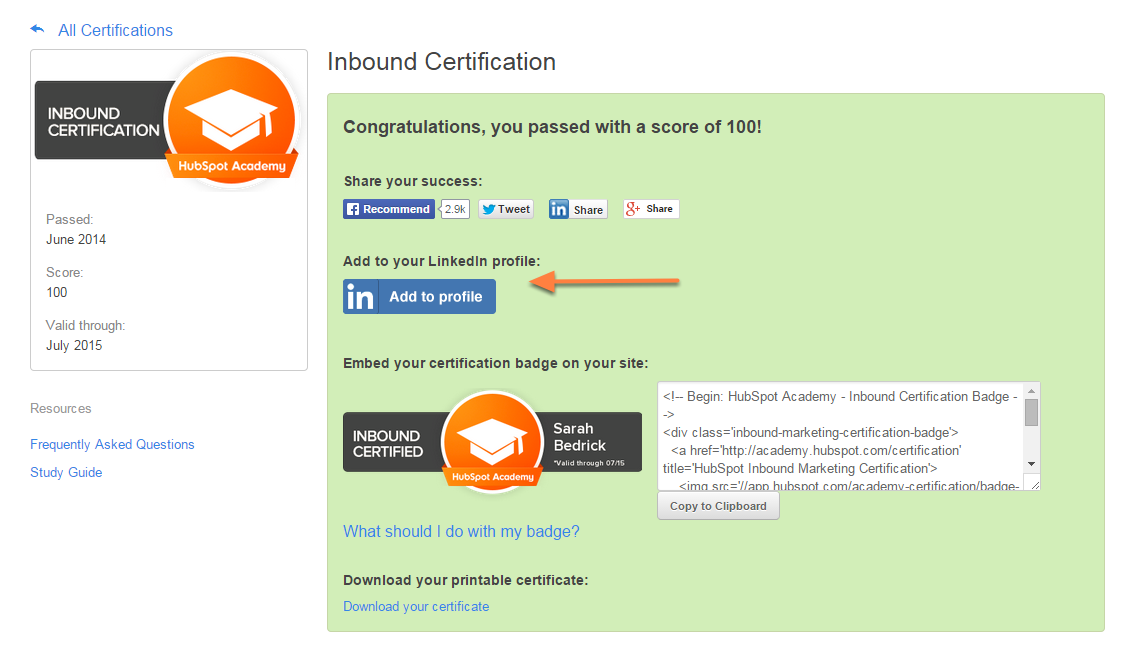 I passed, but I don't like my score. Can I retake a certification test?
We don't currently offer retakes for folks who have already passed the test. Raw test scores aren't displayed anywhere, though, so if you pass, you pass! If the user really wants to try again, they can create second user profile with a new email address.
Can I see my answers?
Nope. We want a level playing field for all. However, at the end of the Inbound Certification, you can see how you well you did in each section allowing you to determine which areas may need more work.
Do I have to watch all the classes before taking the test/practicum?
Nope! People can take the test at any time–but for some certifications, access to the practicum is prohibited until the associated certification exam has been passed.
How do I join the 14,000+ other marketers and get Inbound certified?