You should contact me, here's why: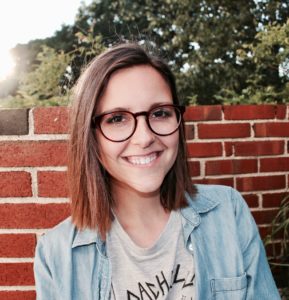 I love to learn. A StrengthFinder test once ranked my number one skill my "curiosity for the world around me."
I worked at an excellent marketing company for 6.5 years. I was employee number 180(ish), and when I left, there were ~2,000 team members.
My most recent role was to lead the certifications program. We were on a mission to create a world-class program, the gold-standard for marketers everywhere; akin to the series 7 for finance, but for marketers.
I also led the HubSpot Academy website strategy and co-PMed the Learning Center application we developed.
I recently left HubSpot for my next career challenge. After I left, my husband and I used the step back travel a bit. We also sold (and moved out of) our condo, traveled the US for 45 days, had our wedding in the White Mountains, hosted family in the US, and visited more family in Florida.
I was a Toastmaster President and achieved Competent Communicator and Competent Leader status
I thrive in fast-paced and collaborative environments that require a self-starter attitude.
These are the three words I'd use to describe myself: determined, caring, and curious.
I love 30-day challenges.
I love to read.
I love music.
I used to write for a craft beer blog I started.
I love to find the intersections of unrelated fields, and see where combining them can take us.
Some people call me a "sap," and I like to think they mean it in a good way.
I grew up with 3 older brothers and made it out alive.
I'm newly interested in all things design (it's ever-growing importance, design thinking, etc.), blockchain technologies, employee development and success, and the growth of the on-demand economy.
I'm interested in helping others and making the world a better place.